In Pursuit of Better Health Solution.
2D INNOVATIONS was founded in February 1994 by a team of young entrepreneurs with experience in the clinical biochemistry sector. In its beginnings, the company manufactured manual serology reagents which at this time were a reference in many countries.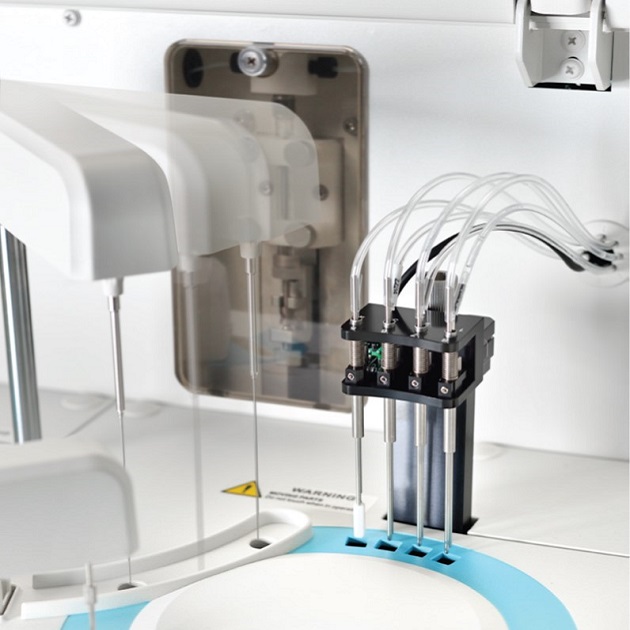 This fact provided the drive to develop other lines in successive years such as Clinical Chemistry, Erythrocyte Sedimentation Rate and Turbidimetry tests. In recent years, the focus has been on the automation of laboratory analysis processes, and auto-analyzers ranging from 100 tests / hour to 600 tests / hour have been developed and launched on the market.
To offer the market the best quality products at a competitive price. That is why efforts are being made to continue developing and improving Neuseit products to continue to be a reference in the field of in vitro diagnostics (IVD).
To become a reference in R&D innovation in the coming years by launching new products that contribute to a considerable improvement in health and people.
Integrity, transparency and honesty / Teamwork for a common goal / Flexibility in production / Proximity to health professionals / Service vocation.
Congue ultric in pellentesque sodales egestas faucibus accumsan.
Id leo massa lacinia morbi pulvinar venenatis, etiam amet purus in interdum proin nisl morbi eleifend.
Senectus nisl ultricies mi urna, curabitur amet adipiscing eget convallis ultricies lacus eget sed adipiscing eu.
Sed morbi ut ullamcorper sodales et congue laoreet massa sit sit hendrerit morbi gravida malesuada sem.
Pharetra adipiscing rutrum et imperdiet sapien, semper blandit vulputate morbi bibendum leo et leo in praesent.
Adipiscing quis quis rhoncus etiam lobortis feugiat massa augue aliquam, dictum nulla suspendisse congue tincidunt lectus.
Morbi habitasse est vitae mauris sit sit luctus vestibulum lorem tincidunt eu leo nulla pellentesque enim.
Quis volutpat scelerisque quis massa in dolor nunc lectus cursus odio.
Accumsan mauris lobortis facilisi suspendisse pellentesque fermentum elit hac id pretium a diam accumsan commodo, lacinia ultrices ipsum magna vivamus at massa tortor.
At tincidunt lectus faucibus vulputate amet, ultrices in maecenas adipiscing gravida faucibus mauris leo fermentum vitae lobortis sed adipiscing eu a, urna congue at eget purus quis senectus risus odio ut adipiscing ac pretium fringilla sodales vitae sit.
Dictum vel donec viverra habitasse vitae commodo neque libero odio tempus eget laoreet id arcu molestie.